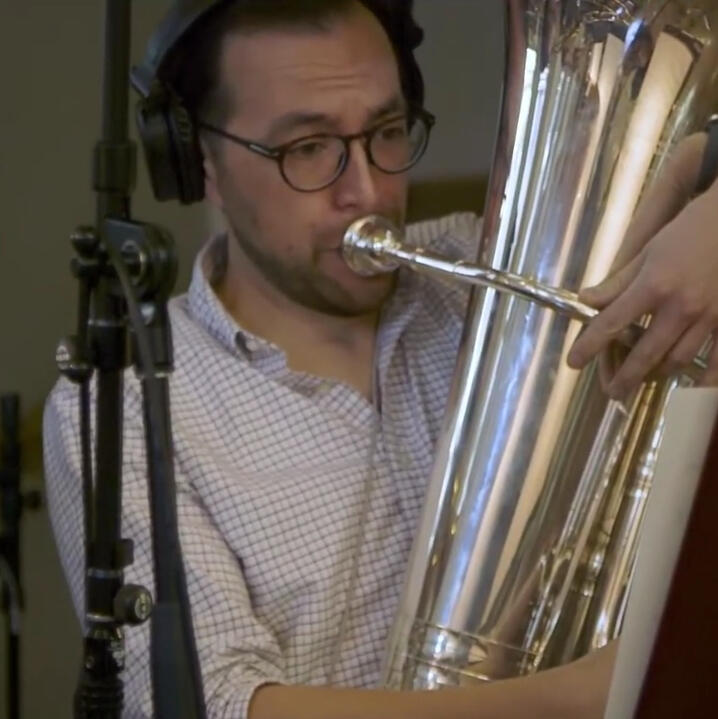 Neil Konouchi
I'm a freelance tuba player from Nashville, TN.
About
Neil Konouchi is a studio and orchestral tuba player based in Nashville, TN. He can be heard on numerous motion picture, TV, and video game soundtracks and has recorded and performed with artists including Jack White, Yo-Yo Ma, Alice Cooper, The Who, Willie Nelson, and many more. His credits include Destiny 2, Apex Legends, Fortnite, Minecraft, and the Star Wars video game franchise. As an orchestral musician, Neil is the principal tubist for the Chattanooga Symphony & Opera and first-call substitute/extra with the Nashville Symphony. He has had the pleasure of appearing on four of the Nashville Symphony's multiple Grammy-nominated recordings.

In addition to performing, Neil is an experienced music educator, arranger, and adjudicator. He has worked in various capacities with several Bands of America finalist and semifinalist bands across the Southeast and has been part of the principal design team for the outdoor and indoor marching ensembles at Father Ryan High School since 2008. He has received judge's training and mentorship from master adjudicators Jackie Gilley and Dr. Joe Allison.

Neil attended the University of Southern California where he studied with the legendary studio musicians Tommy Johnson and Jim Self and finished his coursework at the Berklee College of Music where his instructors included Greg Fritze, Charles Lewis, and Phil Wilson.
---
Primary Equipment
B&S 3198 CC Tuba (PT-6P)

Meinl Weston 3450 CC Tuba

Kanstul 80-S F Tuba

Rudolf Meinl CC Cimbasso

Conn 20K BBb Sousaphone
Work
Some of the projects I've appeared on:
Contact
I'm available for sessions, overdubs, teaching, judging, arranging, and more.

Please feel free to reach out with any questions!